Central Única das Favelas (CUFA) is a non-governmental organization founded in Brazil in 1999. The organization is now active throughout Brazil – and several other countries – developing community spaces and projects in education, environment, culture and sports plus offering technical education such as computer training. CUFA's focus is help teenagers living in the favelas to learn life and professional skills as an alternative to a potential drift into crime.
Find out more about CUFA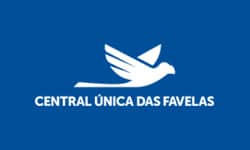 TPV Cares has partnered with the CUFA in Brazil to support the creation of an dedicated educational centre and sponsor multiple connected activities. The partnership will bring tangible benefits to the community of the favelas, as a driving force of social integration & inclusion.
The project has two key pillars:
First. Education. Helping the development of an educational centre, by providing and installing equipment such as AOC and Philips monitors, and in supporting free courses that can lead to professional diplomas.
Secondly, organizing cultural and sporting events to support the people of "Cai Cai" in São Paulo – including sponsoring their local football team – to bring the residents and community closer together.