BOOST
Office Amsterdam
BOOST is a unique meeting place in Amsterdam where people with and without a refugee background work together on connection, integration and perspective. In 2016, when the migration crisis was at its peak, they started as a citizens' initiative. BOOST is committed to an inclusive society and we offer a place where newcomers can build their future in peace. Where they can learn & practice the Dutch language, do homework, play sports, develop other talents, get to know each other, connect with locals and volunteer.
All activities are for free, including a warm lunch that is served every day from Monday to Friday. BOOST is run by a large group of volunteers (>100, both Dutch people and newcomers) and a small paid team (8 people).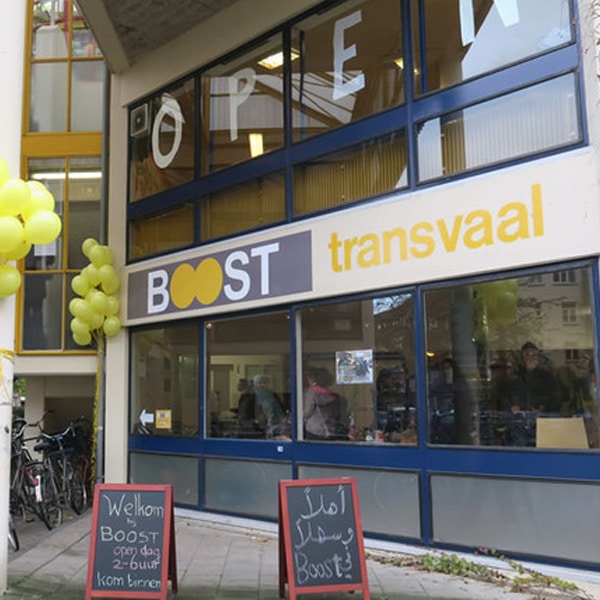 Refugee Walk
Office Ghent
Globally, almost 80 million people are fleeing violence, war and persecution. They travel huge distances, often by foot, in search of a safe home. Every September, our colleagues in Ghent participate in the annual Refugee Walk, with a symbolic route of 10 km to raise money for people on the move. A recreational walk for them, a harsh and daily reality for people who are fleeing their country.
"This walk is a great initiative to raise awareness and money, and to support the work of Vluchtelingenwerk Vlaanderen. In Ghent, we use the moment to reflect on our privileges, spend some quality time together outside of working hours, and realize that together we are stronger! We already look forward to the next refugee walk!"
Paola Masuzzo – Lead Data Scientist at TP Vision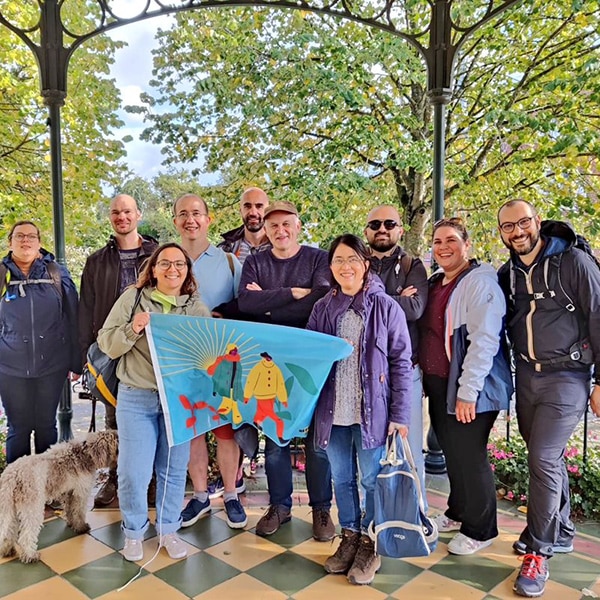 Forest cleaning days
Office Prague
The biggest enemy of the Czech forests is the bark beetle. Foresters must harvest the trees in these outbreaks as soon as possible and take them out of the forest to prevent further spread of the pest. In cooperation with Lesy České republiky s.p. we help with cleaning the forest but we also plant new trees. The main reason of this activity is to protect healthy forests and enlarge the areas for afforestation in following years.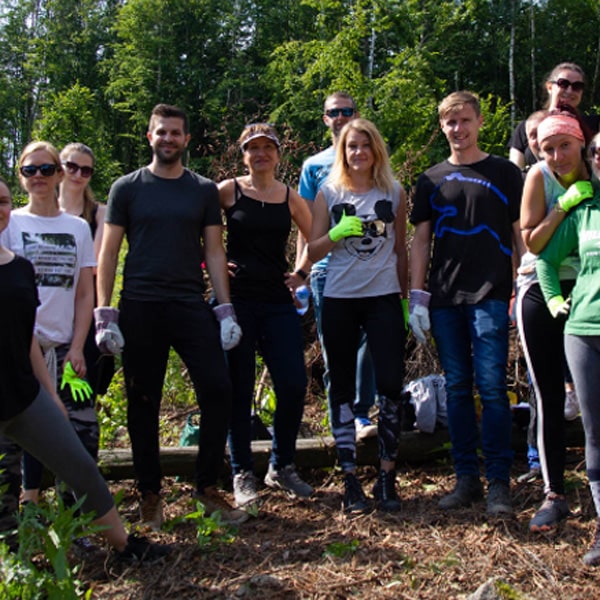 Help for homeless people during winter
Office Prague
We support the project Nocleženka of the Salvation Army in Prague already for several years. The organization provides help for homeless people with an overnight stay in their hostel, but also with warm beverages and basic health check. We also sponsor the purchases of igloos for the homeless, who for various reasons, do not want or cannot visit the hostel.