The Eye Care Foundation is an international charity founded in Amsterdam and active in multiple countries across Asia and Africa.
The foundation is completely focused on helping those for whom good medical care is inaccessible or unaffordable by creating programmes to provide high quality but affordable eye care in developing countries – thereby helping to prevent and cure avoidable visual impairments and even blindness.
Find out more about Eye Care Foundation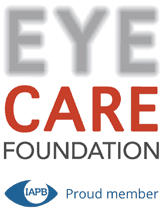 TPV Cares supports health education programmes in Vietnam by supporting the Eye Care Foundation and its training project for community health workers in Vietnam. The goal for this project is to increase access to eye care services while contributing to a reduction in avoidable blindness.
The Eye Care Foundation has also developed a booklet to inform children about how to take good care of their eyes, including remembering to put on glasses in class or not read at night for too long, especially in poor light.
The programme will include the distribution of two publications in Vietnam and Surinam – A day with Leyla & Ray and The little book about eyes by Winksy. The books will be translated into Vietnamese and Surinamese to help educate and protect the younger generation.
Because large screens are ideal for teaching and education, TPV Cares has helped the Eye Care Foundation to provide a screen for each of the four partner hospitals in Paramaribo and Lelydorp (Suriname) for the use of employees of the eye clinics, ophthalmologists, optometrists and nurses. Not only large, the screens are also high resolution and high quality, allowing many aspects of the eye to now be viewed and studied.
Free Snellencharts have also been sent to the hospitals: the chart is a tool that can be used to easily determine vision in an eye test, for example to set a prescription for glasses.
With these donations, TPV Cares has made a first step towards strategic support with the eye clinics, ophthalmologists and optometrists.