Forestnation makes gifts that reduce waste and actively promote reforestation to support healthy ecosystems and communities. For every item purchased, Forestnation will plant trees in an area hard hit by deforestation and industrial agriculture, helping to generate sustainable livelihoods in developing countries.
Find out more about ForestNation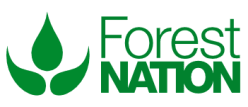 TPV – through the Philips Monitors brand – has set new standards by introducing the greenest monitors on the market. Philips Monitors is also enhancing its eco-friendly credentials by now donating a forest as part of a reforestation campaign in Tanzania's Usambara region – involving the donation of more than 58.000 trees.
TPV Cares is collaborating with ForestNation in planting trees in a region affected dramatically by deforestation and in contributing towards ecologically balanced development goals by creating sustainable livelihoods for the local communities along with employing local workers and empowering the local youth to gain an understanding of environmental conservation.