The Red Cross is available worldwide for people in need. In the event of a natural disaster or conflict, The Red Cross will be ready to help the victims.
Find out more about The Red Cross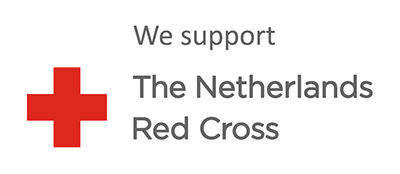 Each year, The Philippines will face approximately 20 tropical typhoons that cause incredible damage and human suffering. The Red Cross helps the people in The Philippines when disaster strikes, but also takes steps to reduce their risks, help protect themselves and prepare for emergencies before disasters occur.
TPV Cares supports a Red Cross Netherlands project in the city of Tacloban with a focus on prevention to support approximately 30.000 people living in the target neighborhoods. The programme includes training and equipment for over 350 Red Cross volunteers, providing risk assessment and disaster management, plus the construction of an evacuation centre and the planting of more than 5000 mangroves. Mangroves retain clay and break waves, thus forming a natural coastal protection for the population.