PACT is a non-profit international development agency supporting local NGO's in nearly 60 countries.
PACT's mission is to improve the lives of the most disadvantaged people by helping to locally build their self-help capacity to improve social and economic conditions.
PACT's 'Mines to Markets' program uses an integrated, market-based approach that brings together government, industry and the miners to increase productivity, reduce illegal trading, improve sustainability and safety.
Find out more about PACT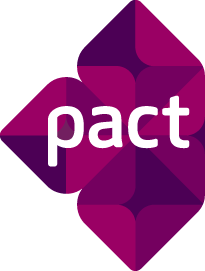 An estimated two million people directly depend on artisanal and small-scale mining (ASM) to provide their livelihood in the DRC.
TP Vision Cares' support – through AOC & MMD – helps PACT to train local mining stakeholders, artisanal miners, mining cooperatives plus state mining services, on topics such as the details of the DRC's new Mining Code and Regulations on ASM.
Mining communities are educated on their rights, the issues and challenges when mining in conflict-affected and high-risk areas plus the possible implications for miners' security. During the project's second year, PACT rolled out additional trainings to accompany the booklet for miners working at tin, tungsten, and tantalum (3T) artisanal mine sites.
As of the end of 2022, the project had directly benefitted 3,135 miners (incl. 274 women) across 11 mine sites, and 300 community members across five mining sectors and will continue to expand training to more mines and communities in 2023.