The Explorers
As part of our general partnership with the Explorers, we also partner with the Explorers Foundation. The Explorers Foundation's mission is to raise awareness to the challenges and issues of the preservation of our natural, cultural and human heritage. TP Vision started to support the Scarlet macaw project in Honduras aiming to protect and restore this bird population in Honduras. In Central America, Ara macaw populations are dramatically declining. These birds are facing the destruction of their natural habitat, and are also hunted to be sold as pets. Consequently, the species may be extinct in some areas of its range.
Created in 2001, the Macaw Mountain and Bird Park Reserve, with its local and international partners, have implemented a care center for confiscated and injured birds. Encouraged by these first results, the Macaw Mountain started in 2010 a release program in natural environment, combined with public awareness actions, especially on the archaeological site of Copán, listed as a UNESCO World Heritage site. In 2018, about 60 Ara macaw birds fly safely around the area now known as "The Sacred Valley of the Scarlet Macaw". On the basis of these results, the Macaw Mountain intends to expand its effort in other areas of Honduras to reinforce Ara macaw wild populations in other territories.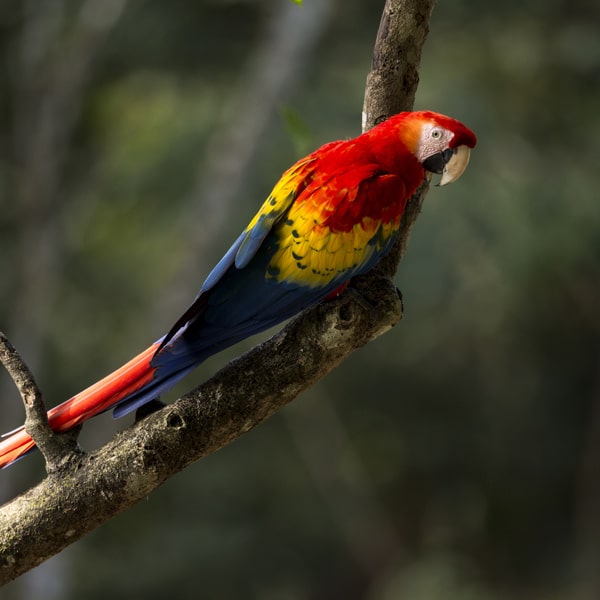 ForestNation
After setting new standards in terms of eco-friendly technology by introducing the greenest monitors in the market, Philips is now donating a forest in the framework of a reforestation campaign in Tanzania. The ongoing campaign, aiming at planting trees in a region affected dramatically by deforestation, focuses on contributing towards ecologically balanced development goals by creating sustainable livelihoods for the local communities along with employing local workers and empowering the local youth to gain an understanding of environmental conservation.
The motivation of Philips monitors to change our planet for the better is persistent: Philips monitors is ready to take corporate social responsibility to the next level by an engagement in a reforestation ongoing campaign, involving the donation of more than 58.000 trees in Tanzania's Usambara region, which has experienced heavy deforestation in the past 15 years. In order to ensure that the planted trees are in harmony with the local ecosystem, Philips is collaborating with ForestNation, a foundation that encourages natural reforestation and biodiversity by applying site-specific agroforestry techniques. By creating jobs in tree nurseries, planting sites and involving the local students in the planting process, the campaign has a positive impact not only on the environment but it is for the benefit of the local community as well.