SDG 3:
Good health and
well-being

KLABU
TP Vision will support KLABU in their mission: to use sports as a powerful tool to support the unbeatable spirit of refugees by sparking hope and joy in refugee camps. KLABU clubs are unique safe spaces located in refugee camps where children, teenagers and their families can unlock the power and joy of (e)sports, music and community. To run the clubhouses, KLABU developed a smart library system. Local managers lend out sports equipment and games. The clubhouses also offer access to solar powered Wi-Fi / connectivity, broadcasted TV games, music and more sources of entertainment and education. Philips TV & Sound products will contribute to the community experience in KLABU clubhouses. Philips Ambilight TV screens are mounted in the KLABU clubhouses for education purposes as well as to play e-sports and watch football matches, while Philips Sound products give a superior music experience.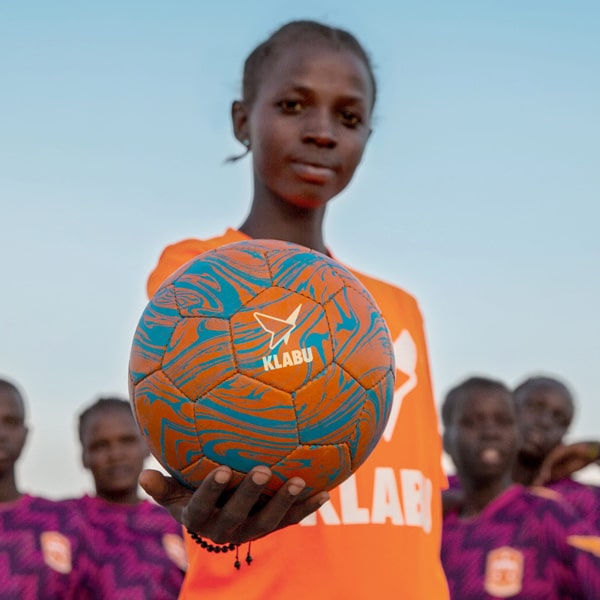 Mercy Ships
People are more than twice as likely to die from surgery complications in Africa. At the same time, millions experience health, social and economic decline due to a lack of access to quality surgery.
By partnering up with Mercy Ships, we contribute to their mission to provide free surgeries and medical care to thousands of people where healthcare is scarce. Mercy Ships' mission is to bring Hope and Healing to the forgotten poor, both through direct patient care and Medical Capacity Building (MCB). eLearning represents a relatively new and fundamental training component offered by Mercy Ships to support and complement its existing MCB-activities.
Building infrastructures for telecommunications will enhance the opportunities for eLearning, simulation-based learning and eMentoring. An important part of the programs is to set up training centers, of which Gamal Training Center in Guinea is the first. We supported Mercy Ships with displays, monitors, headphones and soundbars for their eLearning program.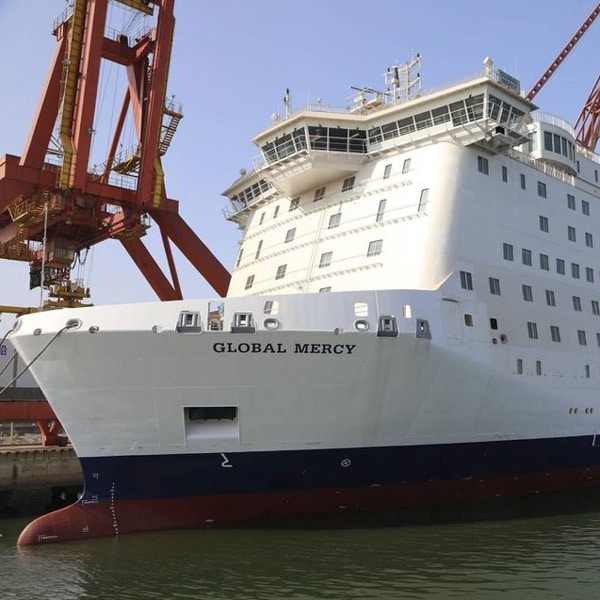 Eye Care Foundation
On the 14th of October 2021, we celebrated World Sight Day together with our new CSR-partner Eye Care Foundation. World Sight Day is an annual day of awareness to focus global attention on vision impairment, including blindness. Eye Care Foundation is an international charity organization founded in
Amsterdam and is active in countries in Asia and Africa. Born out of the need to help and establish good and affordable eye care in developing countries, Eye Care Foundation is completely focused on helping those for whom good medical care is inaccessible or unaffordable to prevent and cure avoidable blindness and visual impairment.
TP Vision supported a training project for community health workers in Vietnam at the end of the year. The overall goal of this project is to increase the access to eye care services and contributing to the reduction of avoidable blindness in Vinh Long province.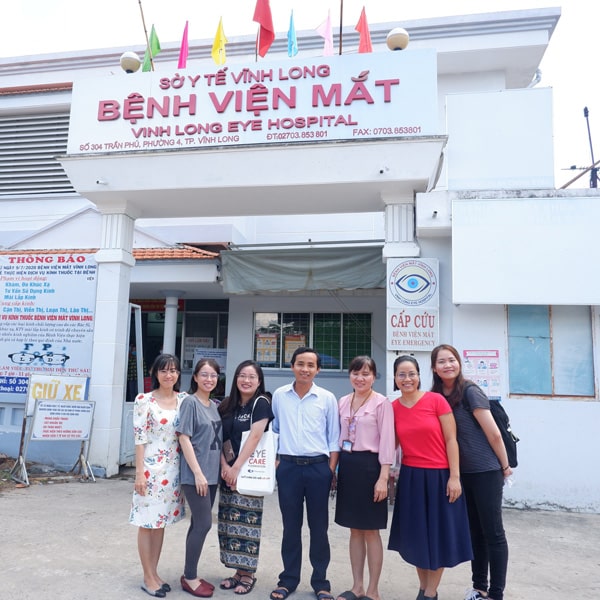 Wings for Life World Run
At TP Vision we believe in contributing to society through our technology and products, and have been working together with partner organizations for many years in the field of health and well-being. According to the World Health Organization every year, around the world, between 250,000 and 500,000 people suffer a spinal cord injury. The majority of these injuries are mostly caused by road traffic crashes or household accidents. In other words, this can happen to anyone, with physical consequences ranging from extreme back pain to partial paralysis. Finding a cure for this is dependent on scientific research funding. With a shared goal to finding a cure for spinal cord injuries and encouraging a healthier life for people of all ages, TP Vision is proud to engage as an official partner of the global fundraising running event Wings for Life World Run.
During the World Run event held on May 8 2022, thousands of people around the world run a distance – at their own pace and however long a distance they wish – at the exact same time. Participation fees and donations go to scientific research to finding a cure to spinal cord injuries. As part of the partnership, TP Vision provides an admission ticket to the running event with every purchase of a Philips GO Series headphones. This way TP Vision, Philips Sound consumers and participating TP Vision employees altogether support spinal cord injury research to help change the lives of many people around the globe.