The Explorers Foundation's mission is to raise awareness to the challenges and issues facing our planet's heritage by recording our natural, cultural and human existence using the very latest technology to create the highest quality image and video inventory.
Find out more about The Explorers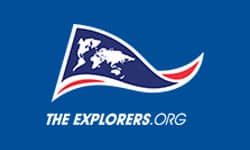 TPV Cares – through TP Vision – is supporting the Scarlet Macaw project in Honduras.
With Ara Macaw populations dramatically declining due to the destruction of their natural habitat and the hunting of them as pets, the project is to both protect and restore the bird population.
The Macaw Mountain and Bird Park Reserve has implemented a care centre for confiscated and injured birds. Having increased public awareness, a release program was started especially at the UNESCO World Heritage site in Copán and, since 2018, around 60 Ara macaw birds now safely fly in the area – since known as "The Sacred Valley of the Scarlet Macaw".
In 2023, the team will collaborate with the NGOs on site to deliver educational workshops and training to five schools, reaching 300 children.